This year has really gone by so fast. Porter turned one today. We got a late start and by the time dinner was over... the kids had had it! Damon and I looked at each other and said, "should we just wait until tomorrow night to have our party?" These simple pictures will remind us of Porter's 1st birthday... how ever un-perfect it might have been. We love you Porter!
Porter's 1st Taste of Chocolate Cake: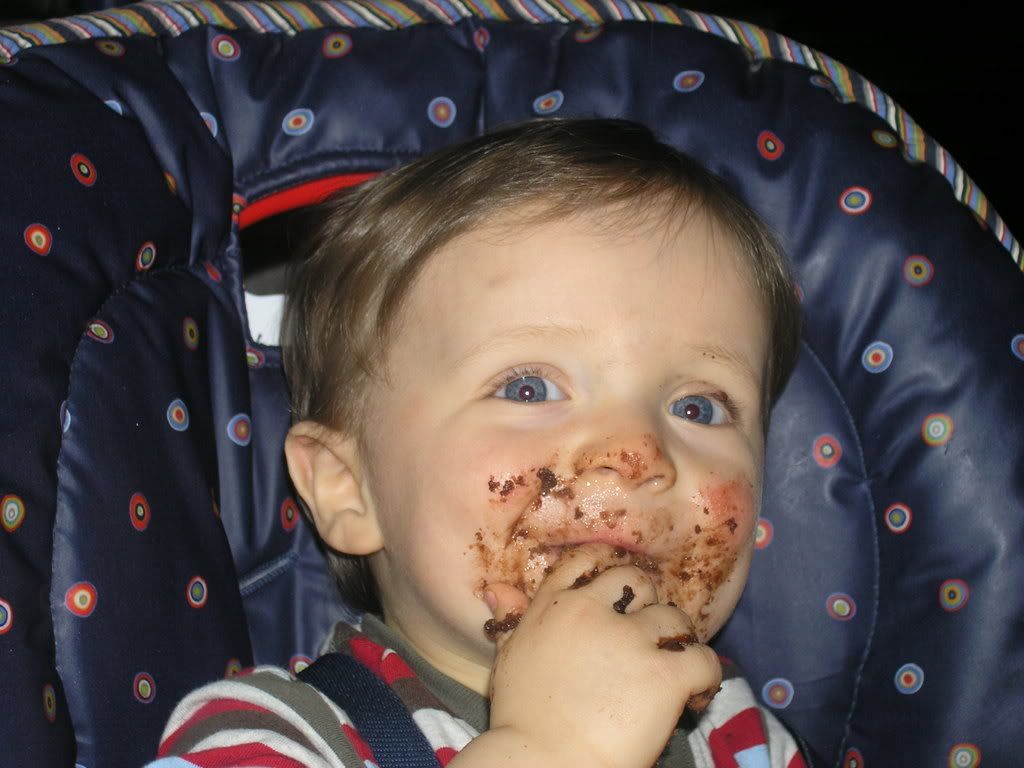 Opening Presents: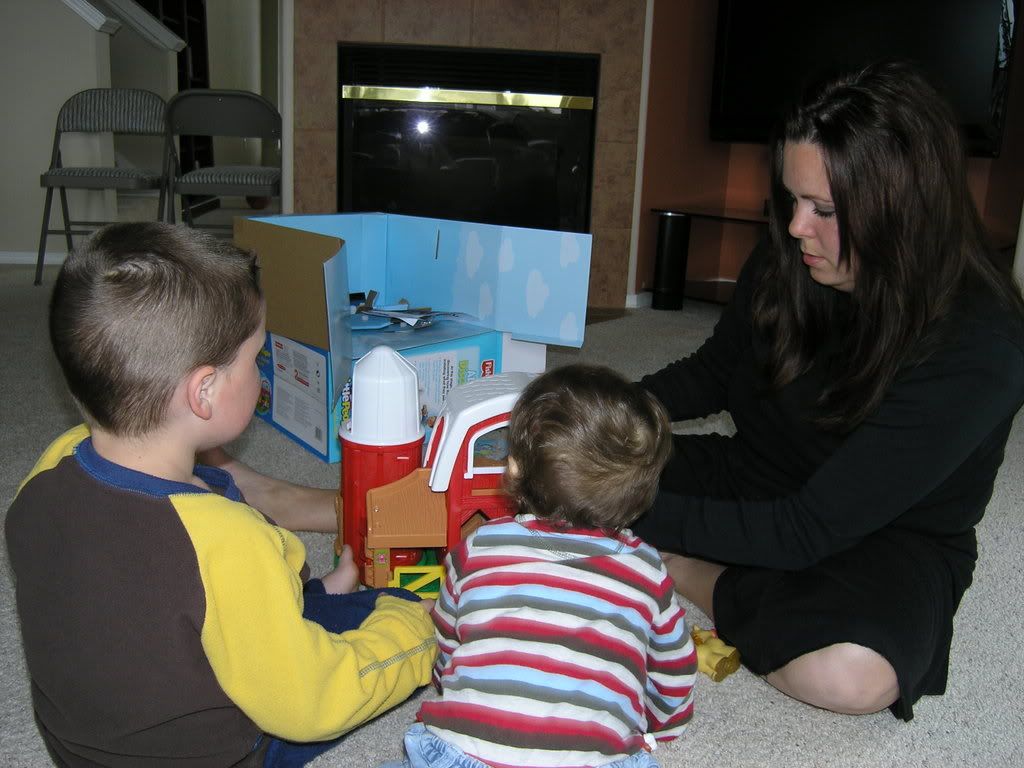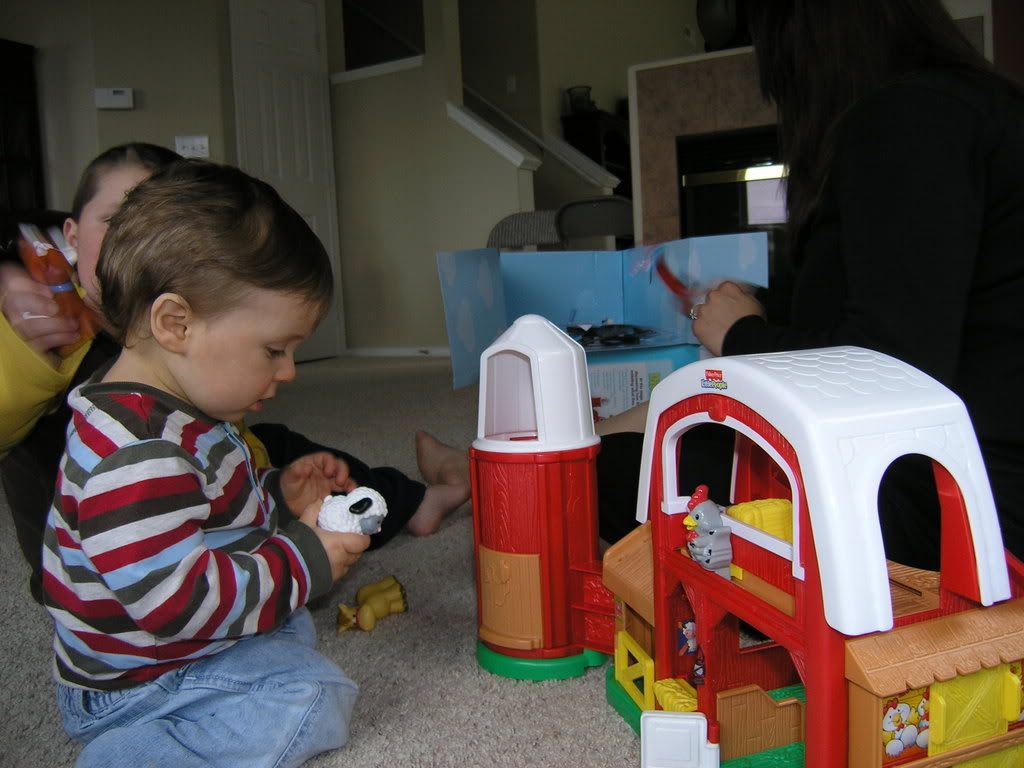 And This Is Brother Trying To Take Over Porter's New Toy: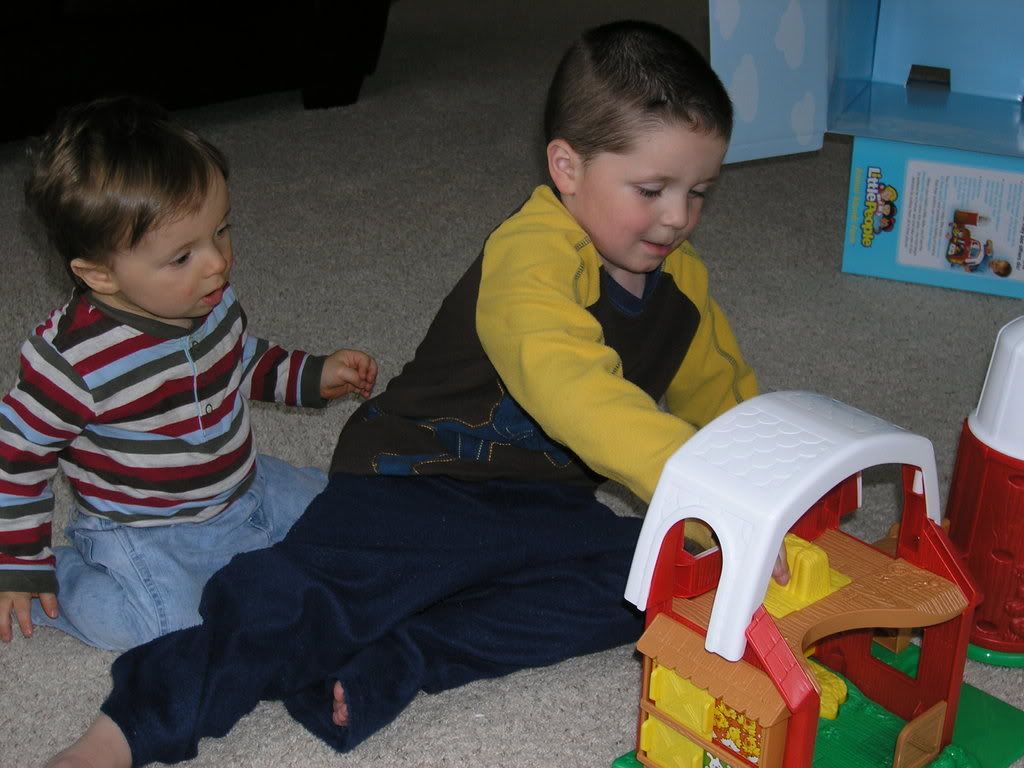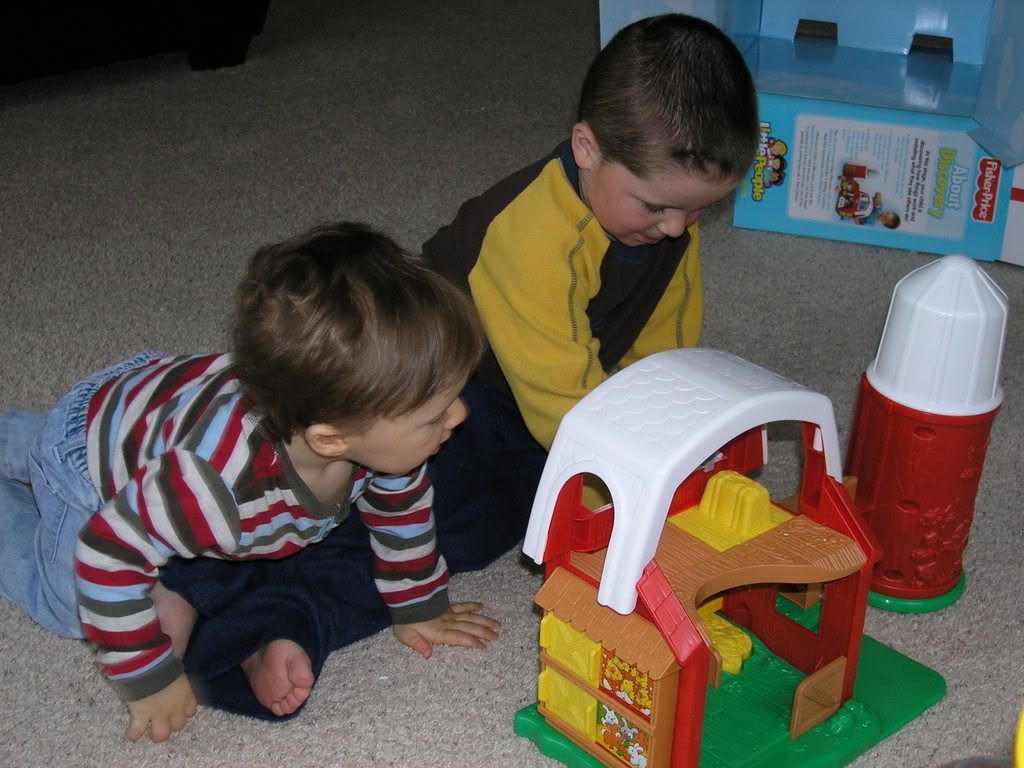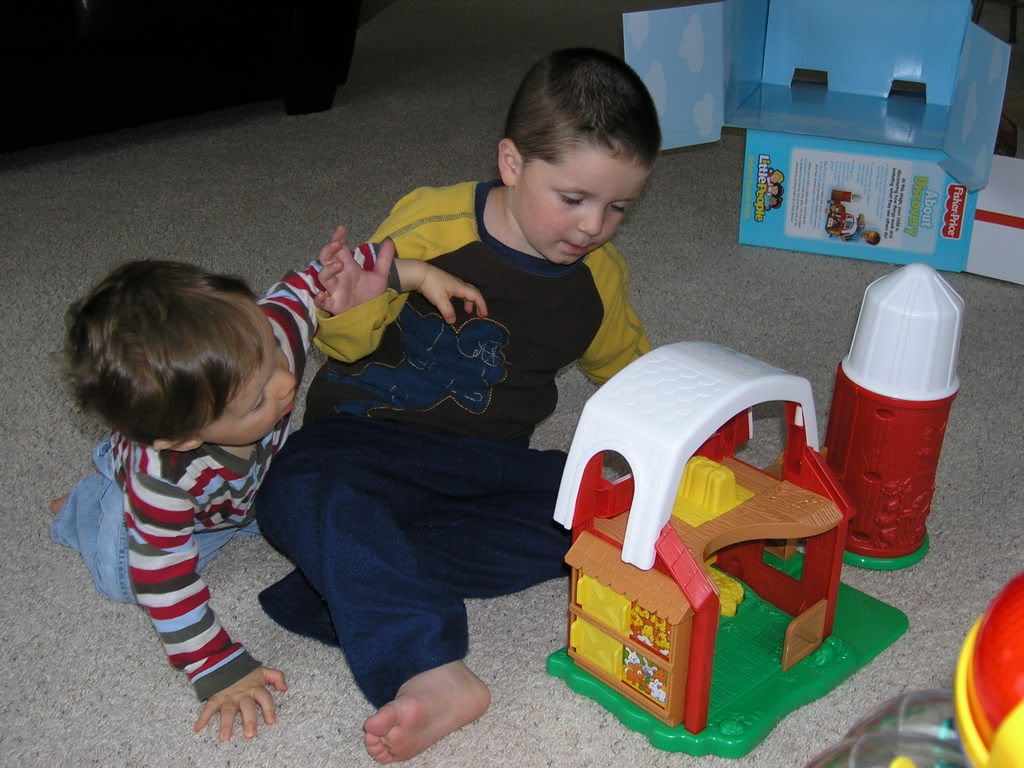 And lesson # 106 on sharing was delivered. 106 lessons down 19,687 to go.....